The hydraulic system:


The height control system:
The Solenoid valve
In the next animation two drawings illustrate the working of the height control solenoid valve.
For a view on each separate drawing you can go to the bottom of this page.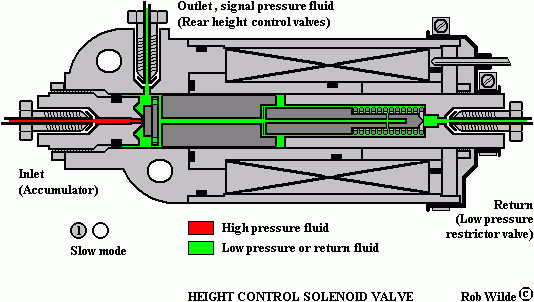 The next drawing shows the solenoid valve again but now provided with some explanations:


The solenoid valve is electrically activated when the gearbox lever is put in either the "P" or "N" position. On early models the valve was also activated by the door switches. The valve causes high pressure fluid to float to the rear height control rams. This pressure will push the fast height control plunger further open letting the fluid run through faster. This will increase the speed of the ram's movement.
In other positions of the gearbox lever the solenoid valve will change over and the fluid runs back to the return pipes. In that case the upper right plunger of the height control valve shuts off and the ram valves will operate slowly.

The next drawings show more details of the solenoid valve. It is positioned at the bottom of the car.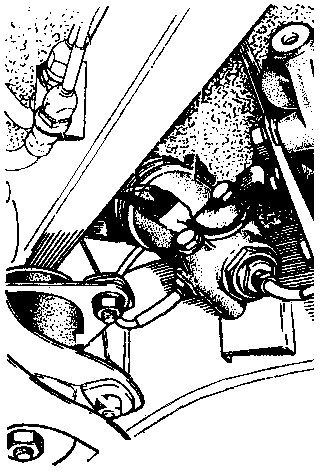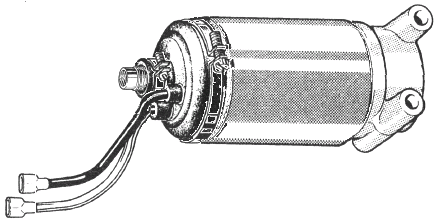 The animated drawing at the top of this page is built-up with the next drawings.