The hydraulic system:


The hydraulic diagrams:
Hydraulic diagram
from chassisnumber 22073
The last big change in the live of the Silver Shadow was passed in 1975. This modification dealt with the deletion of the Master cylinder which in fact was the third brake system. It was concluded that the other two systems delivered enough safety and that the third system was superfluous.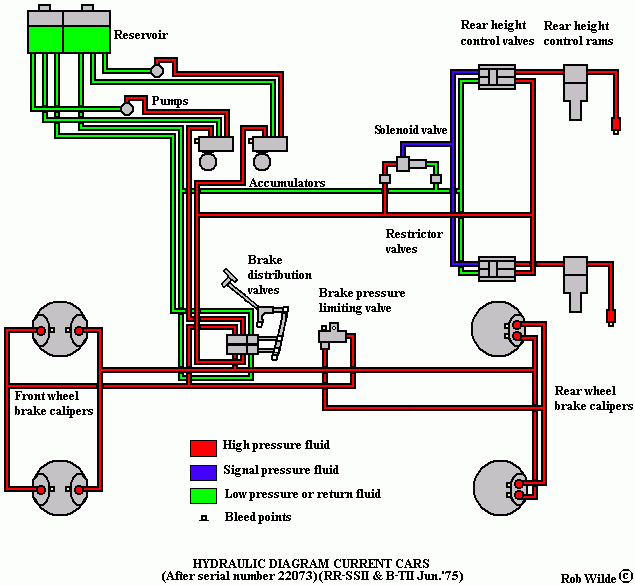 The components in the diagram above are explained in all details on this site. Do you like to have an overview on one big drawing, then click on the drawing below and the diagram can be seen as a whole on a separate page.