The hydraulic system:


The hydraulic diagrams:
Hydraulic diagram for
chassisnumbers 7404 to 22072
Soon it became clear that the front part of the height control system hardly had any contribution to the comfort of safety of the car. This part of the system was considered superfluous. This part of the system was not fitted any more from chassisnumber 7404 that was confered in August 1969.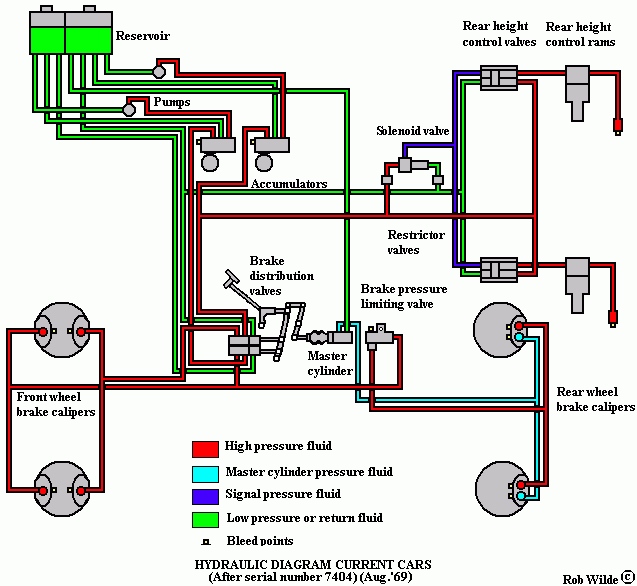 The components in the diagram above are explained in all details on this site. Do you like to have an overview on one big drawing, then click on the drawing below and the diagram can be seen as a whole on a separate page.