Use the next table to choose the car of which you want to look up the sizes. Of every car you can find:
Length, width, height, wheelbase, (turning circle,) weight, track front and rear (,chassis clearance).

The sizes of the Bentley models fit with the sizes of the similar Rolls-Royce models.
Therfore the Bentley sizes are not separately mentioned.
Years

Model Rolls-Royce and Bentley (click in this column)

1965-1977

1967-1980

Long Wheelbase (LWB)
Rolls-Royce Silver Shadow LWB, Silver Wraith II
Bentley T LWB, Bentley T2 LWB

1977-1980

1966-1967

2-doors saloon James Young
Rolls-Royce Silver Shadow James Young 2d Saloon
Bentley T James Young 2d Saloon

1966-1980

1967-1995

Convertible
Rolls-Royce Silver Shadow MPW Convertible
Bentley T MPW Convertible (1966-1971)
Rolls-Royce and Bentley Corniche Convertible (1971-1987)
Rolls-Royce Corniche II, III, IV and S Convertible
Bentley Continental Convertible

1975-1986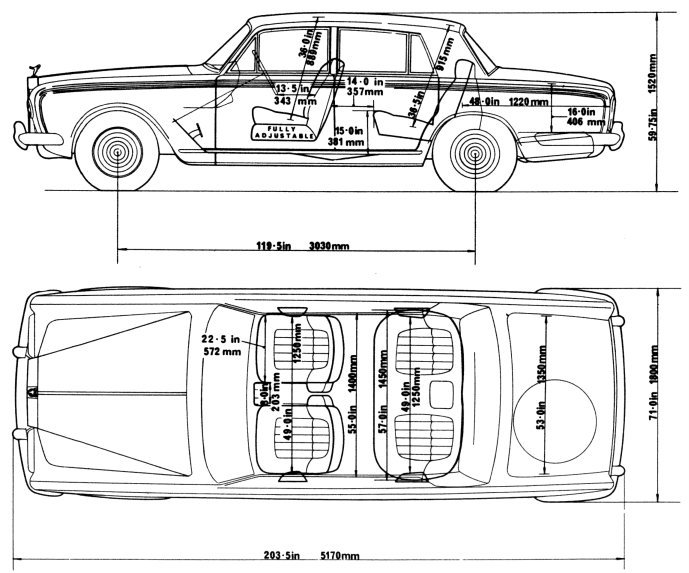 Sizes of the early Silver Shadows.