Rolls-Royce Silver Shadow
1974, SRC19033, Caribbean blue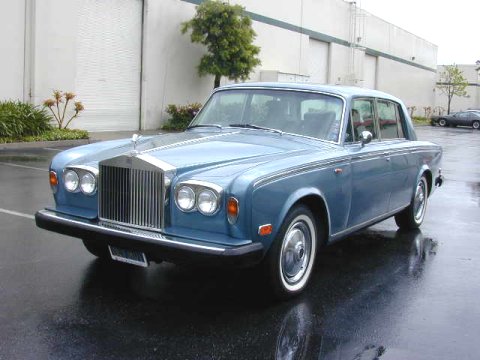 Cars for the American market had no front spoilers.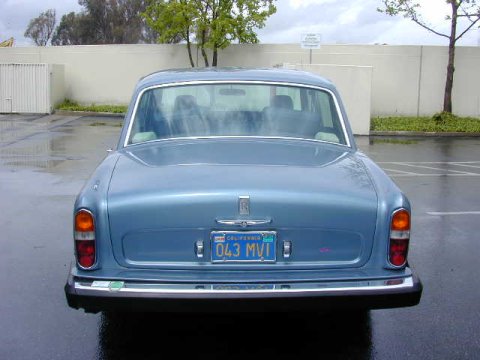 On the picture below you can see that the grille of the series II and the grille of the American designs of the series I are 15% deeper ("thicker"). The bumper had to be able to move under the grille in the case of a small collision. The grille was a little lower compared to the European models.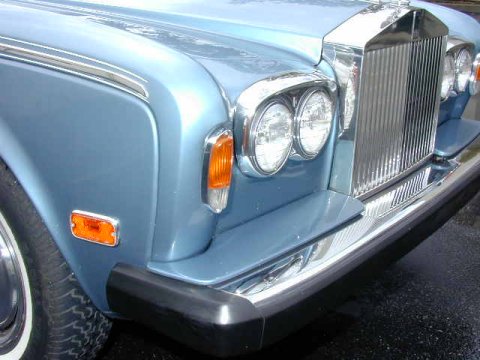 A mirror in the C-style is a standard feature in all 4-doors saloons. On this picture you see safety belts on the back seats. These were standard since 1971. Cars for the American market were fitted with headrests on the back seats from 1974 onwards.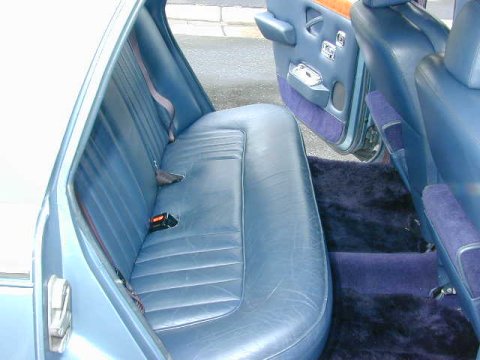 The footrests can be stored in the back of the front chairs.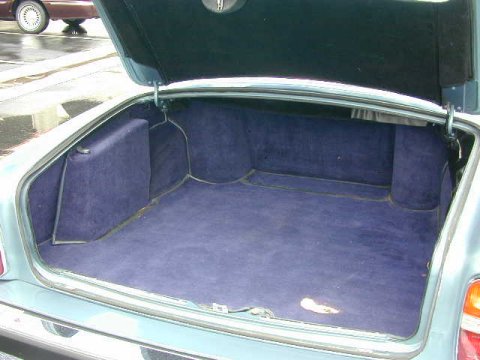 Every Silver Shadow has a spacious boot. The battery is fitted at the left side of the boot, behind the cover.
The dashboard is beautiful. More about this dashboard can be found on the page about the dashboard of a Silver Shadow from 1974.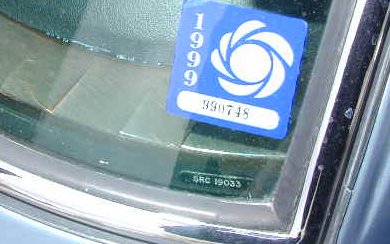 The chassis number is visible on the dashboard: SRC19033.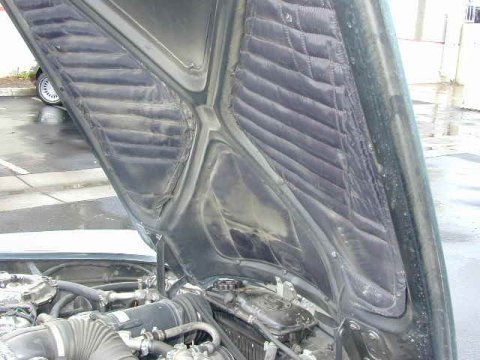 The bonnet is fitted with sound and heat isolating material.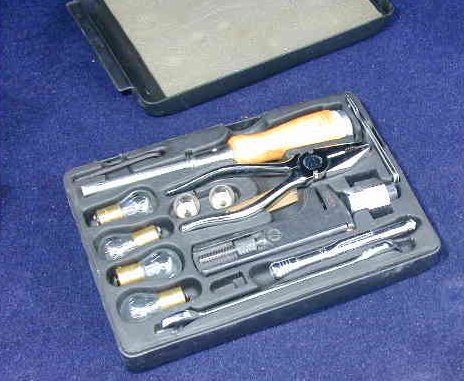 The tool box of the Silver Shadow.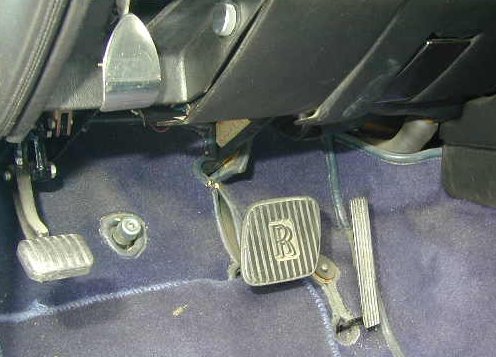 The left pedal is for the "handbrake". Typically American. At the right of it you see the switch for full headlights. Under the accelerator pedal the cick-down switch is visible.